Aventurin Cartridge Awards and Reviews
ENJOY THE MUSIC – BEST OF 2014 AWARD
— " But now, having lived with the Aventurin 6 for a few months, I know that I would have found some way to purchase it. I have not heard anywhere near every great phono cartridge, but I have heard several that are even more expensive than the Stein Music Aventurin 6. I have never heard a cartridge I would prefer to it. Highest possible recommendation!"
Wayne Donnely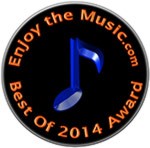 THE STEREO TIMES – MOST WANTED COMPONENTS 2013
— "his Aventurin 6 cartridge is, in my opinion truly among the best cartridge to have graced my place. Easy, yet dynamically rich and harmonically accurate is what first came to mind after extended listening sessions."
Clement Perry

Bob Levi at Positive Feedback
"None of my cartridges on hand, or those I am most familiar with, compete with this winner. The Aventurin 6 is a must-try and, for me, a must-own!"
Wojciech Pacula – High Fidelity
"It's the kind of presentation that makes listener feel like he's participating in a live performance – it takes us to an acoustic environment of the recording instead of bringing it to our room."
Wayne Donnely – Enjoy the Music
"Solo piano, always one of the toughest tests for any system, is now with any decent recording a kind of "you are there" experience; sitting with my eyes closed, Sviatonslav Richter might be right there between my speakers"
Michael Fremer in Stereophile October 2013, page 35:
"…the Aventurin was a superb, ultraquiet tracker that produced pristine, finely rendered vocal sibilants and transients. Images were pleasingly compact, well focused, and three-dimensional on stages that were as wide as the recordings permitted. Despite its lively, almost speedy sound, the Aventurin 6 retained … harmonic richness, particularly in the midrange- strings soared with great sheen, and singers popped up in space between the speakers with almost alarming verisimilitude.
Well done, Herr Stein!"
User of the Aventurin Cartridge
"The Aventurin 6 was a pleasant surprise. I have run it for 10 hours so far. While I knew it would be an upgrade over my last cartridge, I could not imagine the sheer jump in the sonic performance after its debut playing. I am a classical music enthusiast especially for concerto and symphonies. The Aventurin 6 came as a perfect fit to my listening preference with its superb capability to details and musicality. The highs and lows are now more extended to the degree that I can hear more of the overtones from the piano recital and feel the deep pulses of the cello. The positions of strings and wind instruments are clearly defined in front of me making LP listening a real joy. The Aventurin 6 is highly sensitive to the VTF. A fraction of a 0.1 gram adjustment will result in noticeable differences in the sonic character as well as the width of the sound stage. I settle on about  1.8x gram at this moment but found this number gets to keep changing as the cart continues to break in. Overall I am very satisfied with the Aventurin 6. It is an eye opener and push my horizon further to understand the full potential of analogue sources. 
 Thank you for a job well done…from a happy user."